Reinhardt Roto Machines Branding
When we were invited to design branding for esteemed Reinhardt Machines, we were thrilled for getting an opportunity, to brand something that prestigious and of global repute in the field of Plastics Moulding. We demanded some time to do market research and develop design and started with high quality 3M vinyl stickers and then moved on to Steel Plates custom designed and etched for every machine going out of factory. We wanted to add value and prove it to Reinhardt Customers that even a small detail is also given so much attention and care and there is a lot that goes in making a World Class German Machine.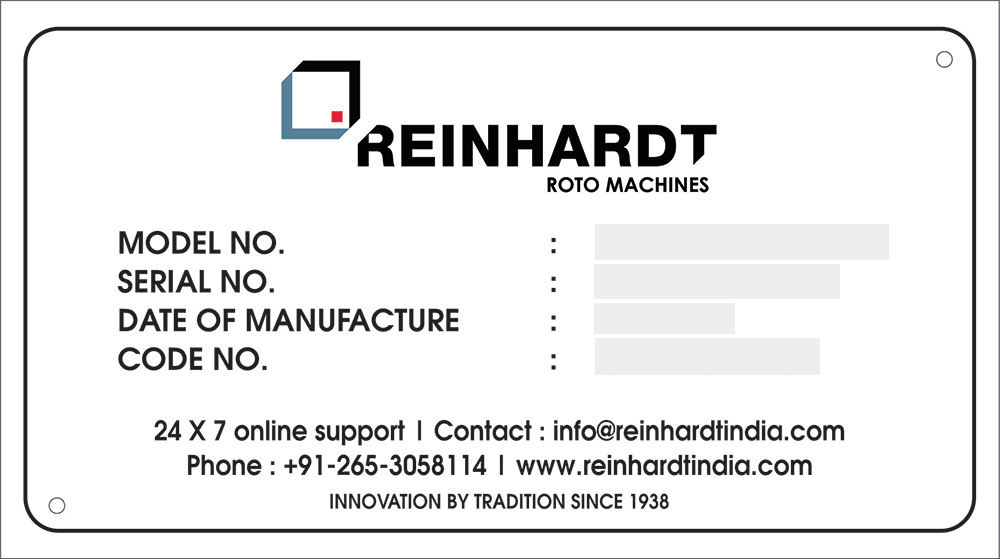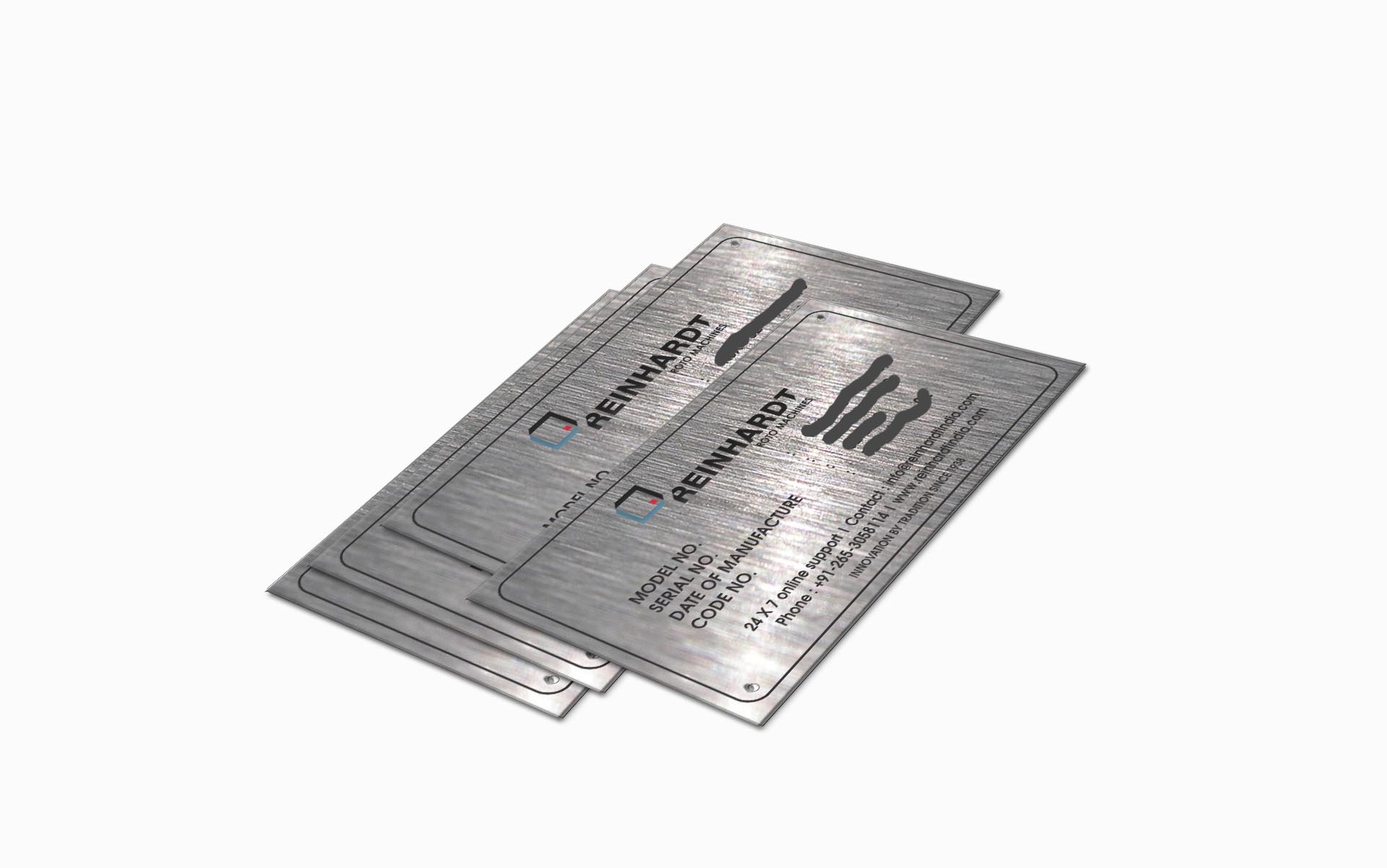 Before concluding with the final material and design of branding, due to urgent application needs, we had to come up with some temporarily avaialable solution for the case. We decided to design and print these stickers to brand Reinhardt Roto machineries on high quality and long lasting 3M Vinyl Sheets and continued with our search for a better solution.