MR. C6, HDPE
C6 is new generation of plastics resins that facilitate making of long lasting, robust plastics products. When we were informed by the client Baroda Polyform that they would be using a new generation of plastics to make products, which is going to add new features to our products. We were asked to design communication for this new upgrade, after a lot of research and hits and trials with this chemistry upgrade finally we landed with birth of a Super Hero Mr.C6, a representation of two more carbon bonds in polymerisation process with New Generation C6 grade polymers for Plastics Moulding.
What is C6 ? Take a look at some selected slides from the presentation designed to explain C6 -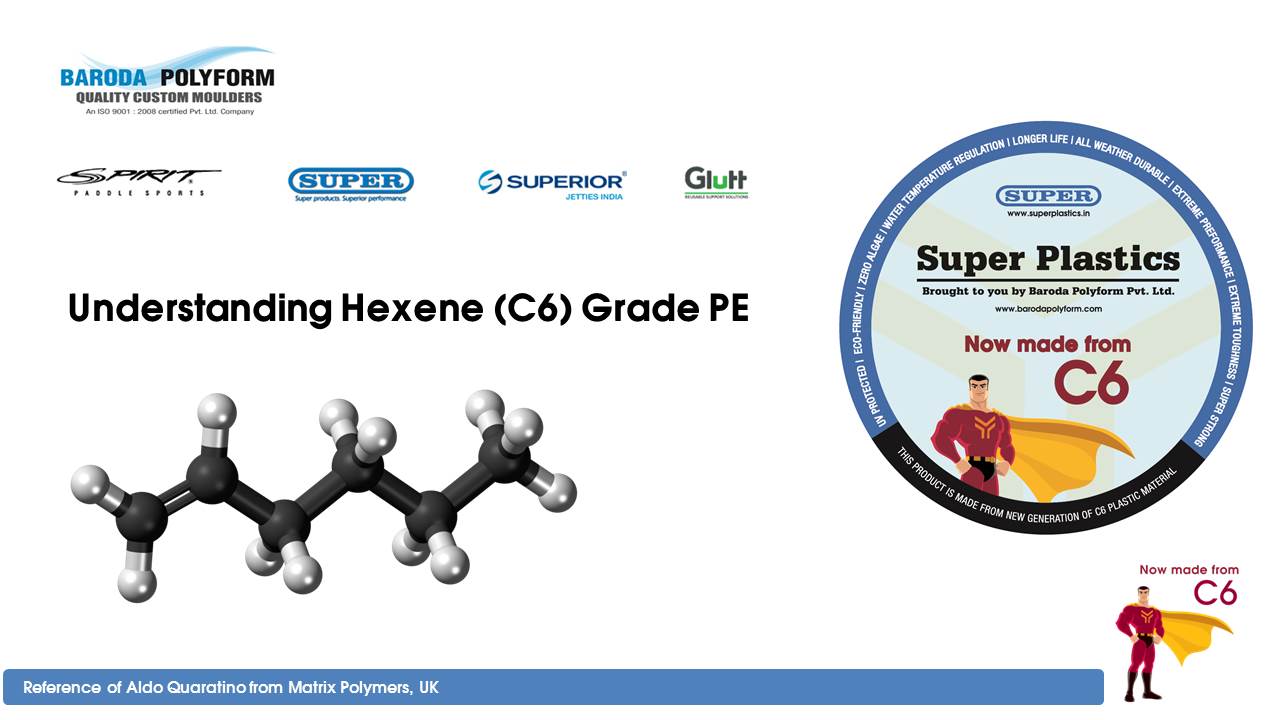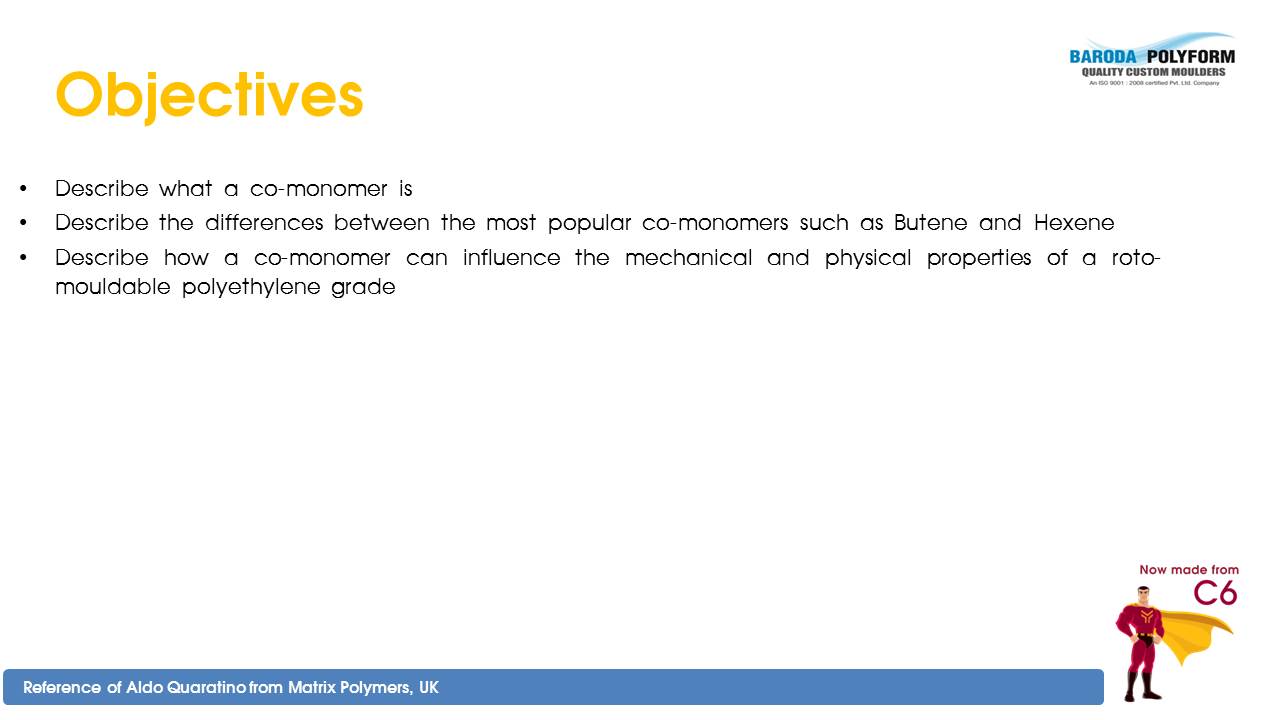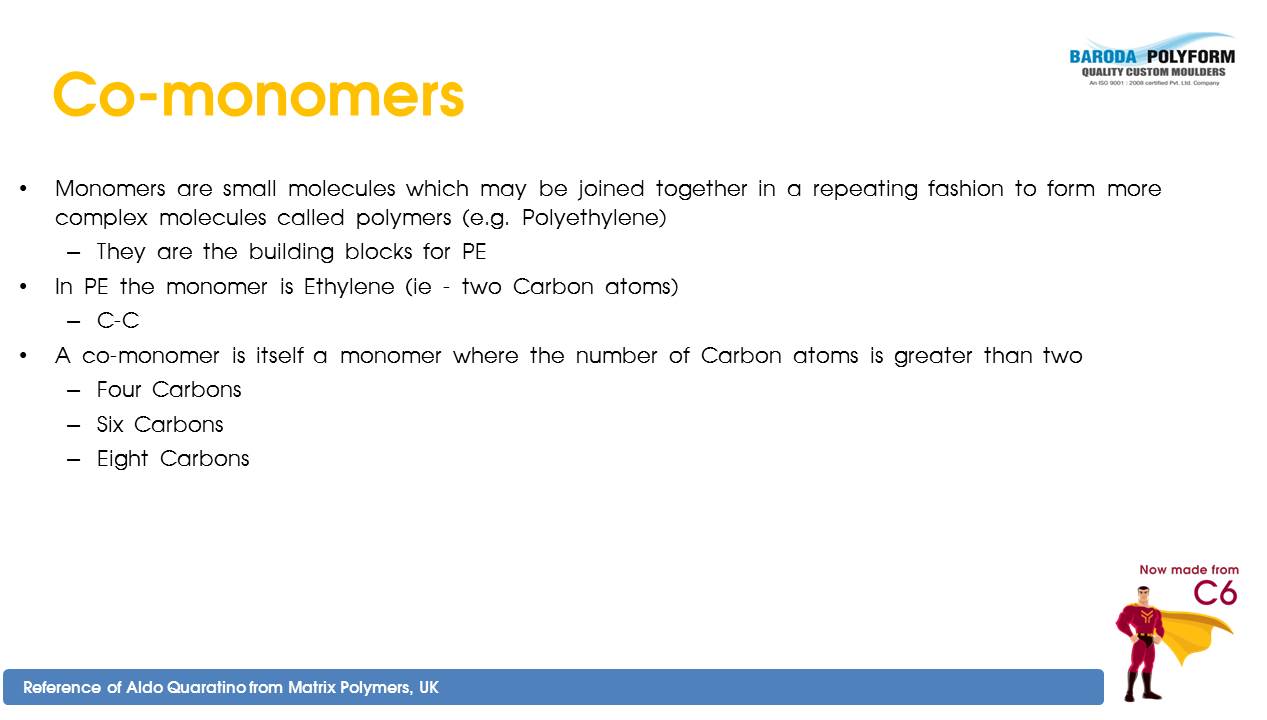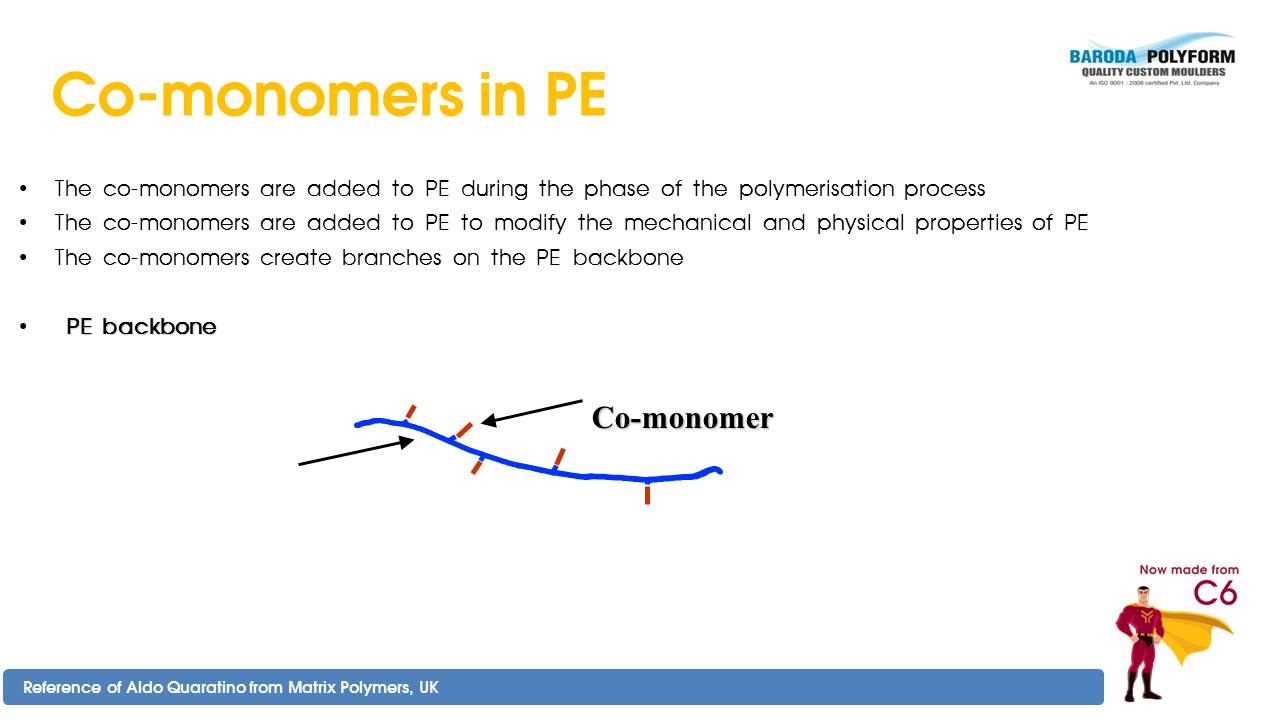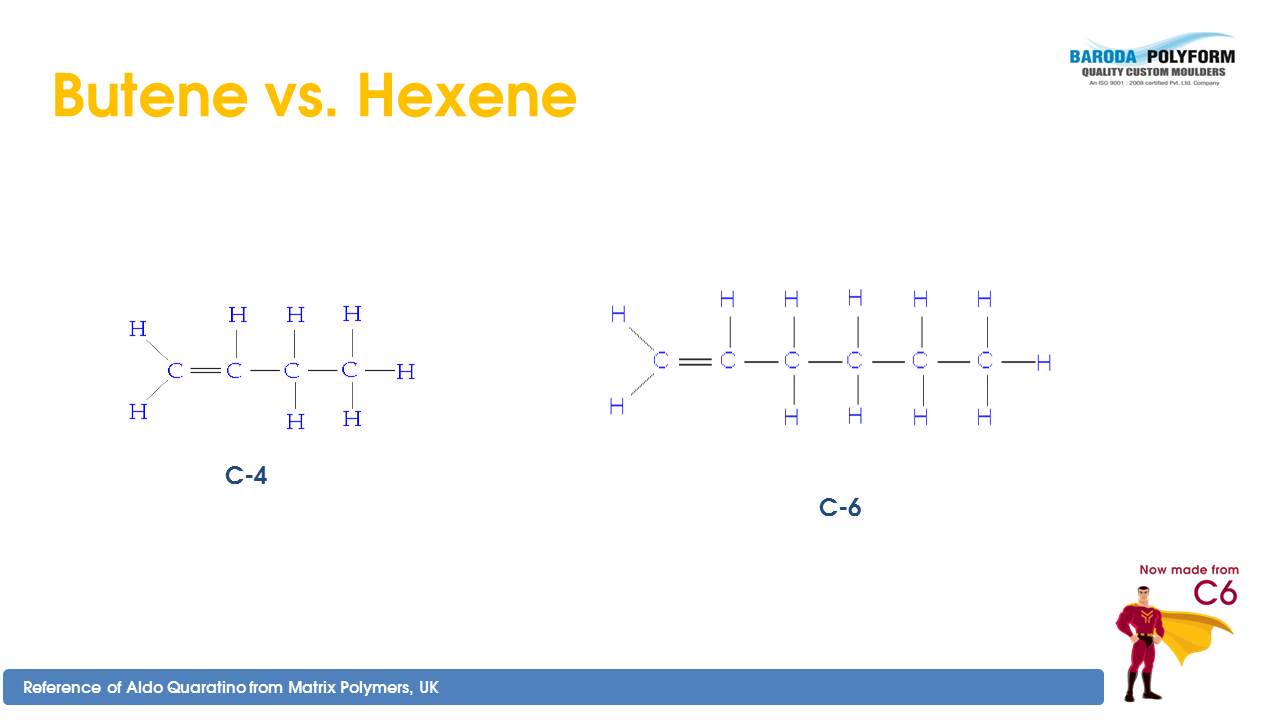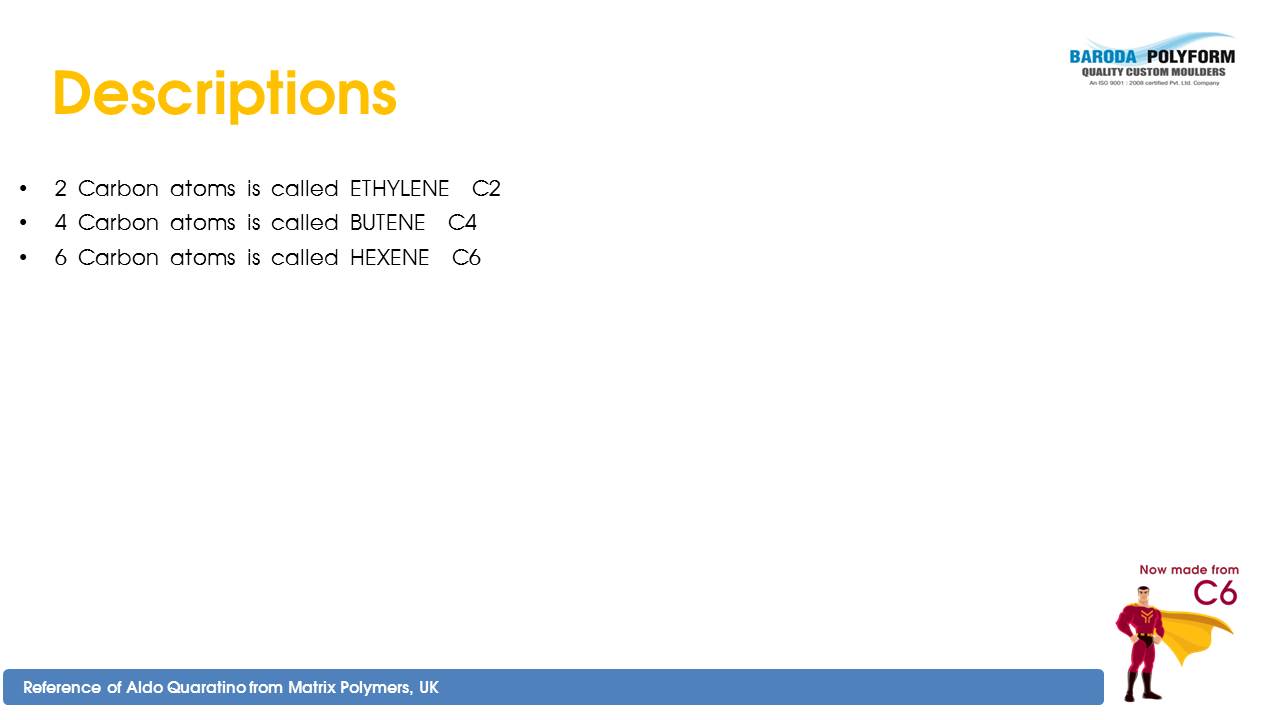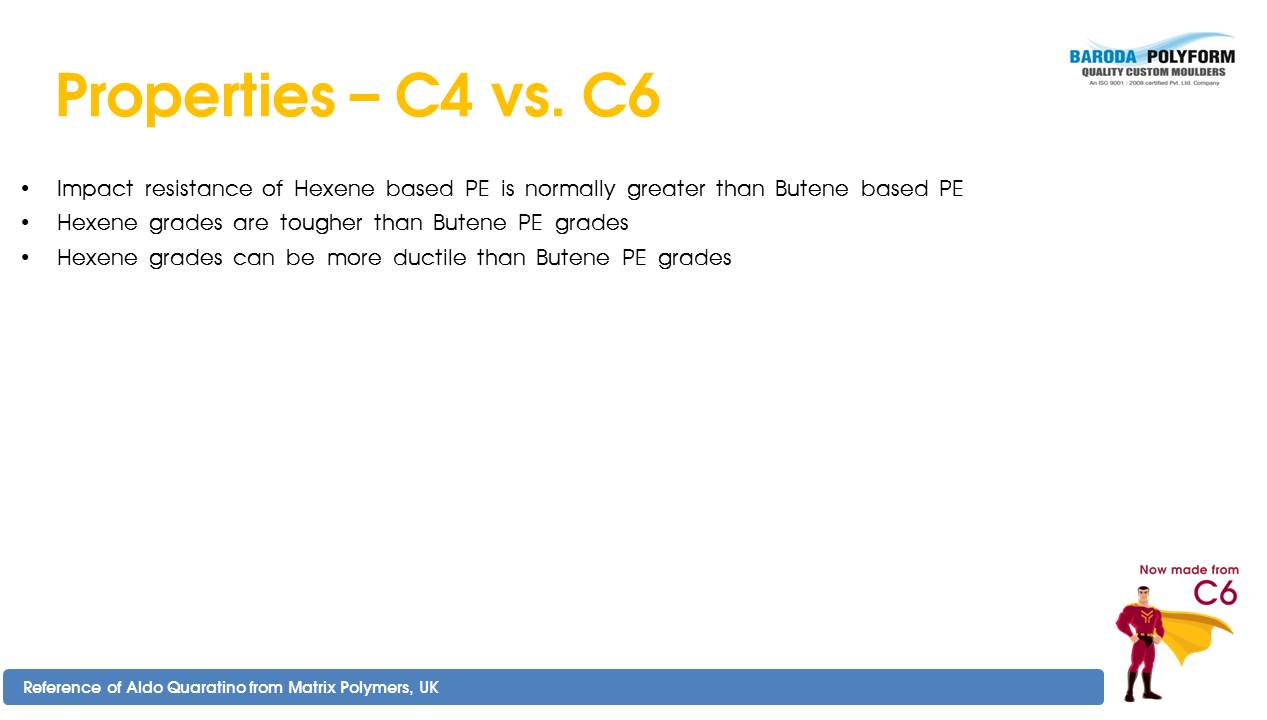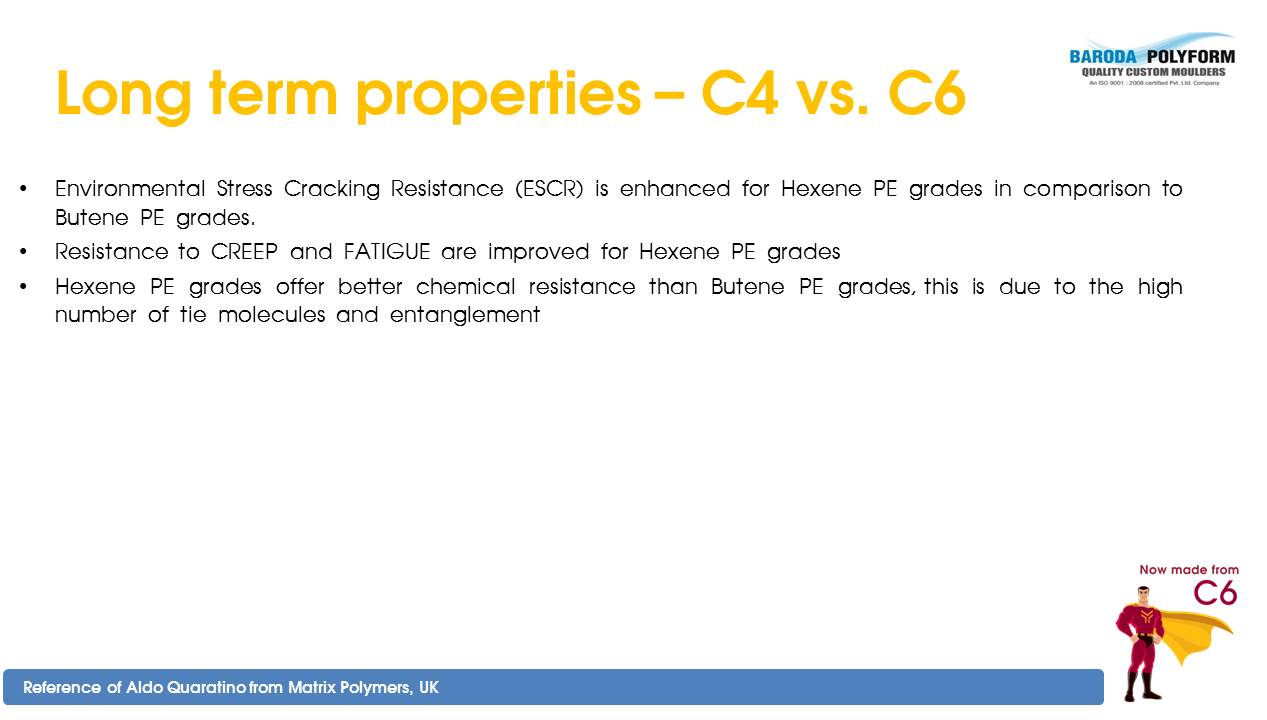 What will not work in this case -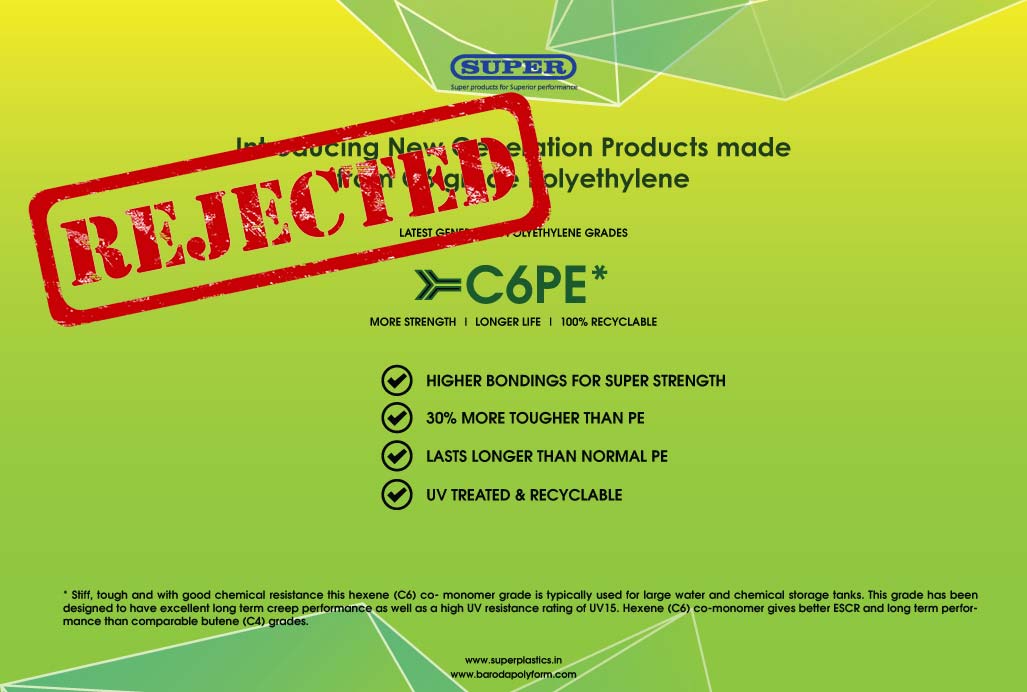 The challenge got us thinking for a week and was one of the nightmares to come up with a communication design which can be understood by a moderately educated person from a village to a PHD. fellow all at once, as the target demographic set was so complex. Finally this led to the rise of a new Super Hero - Mr. C6, and got us a new case study in strategic advertising.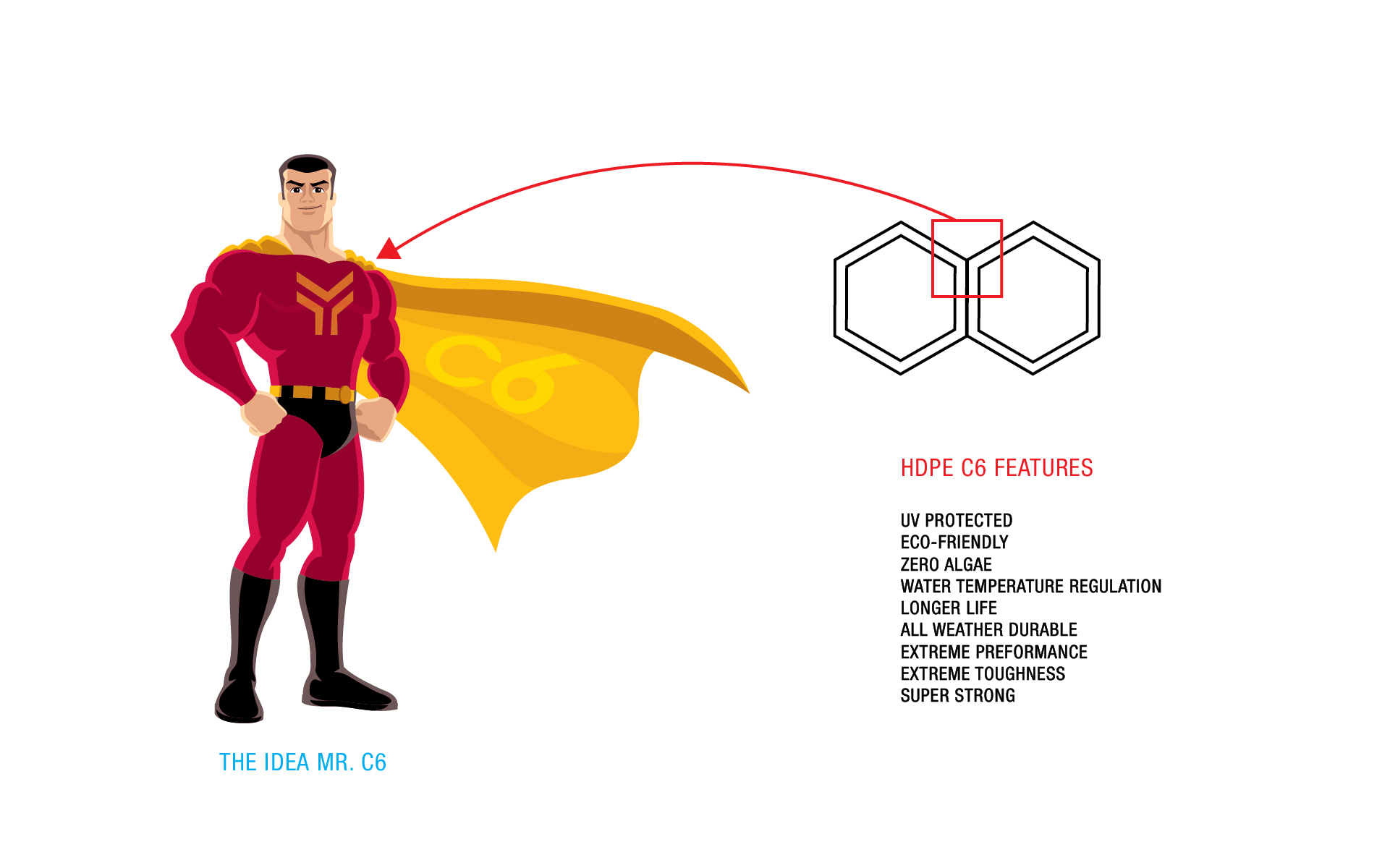 Once finalised we started applying this new communication concept to product branding and promotions -